Pioneer Farm Days
Don't miss one of the last shows of the season!
October 12 & 13, 2019
Grounds open from 8am – 5pm
Adults $5, Kids under 12 are FREE!
The Pioneer Farm Machinery Club's annual "Pioneer Farm Days" event brings our rural heritage to life each October. Bring the whole family to experience agricultural machines from days gone by as they perform old time jobs.
Vintage steam, gas and diesel tractors and engines are on display and working at our annual Pioneer Farm Days show. You can see a real sawmill turn logs into lumber and a threshing machine separating the grain from it's straw. There are demonstrations of feed grinding, cedar shingle making, blacksmithing and much more!
You can also explore the Farm Toy Show area or look for bargains at the flea market and farmer's market. The kids can take a ride around the grounds in our barrel train, or take part in the daily straw pile dive for prizes. Reasonably priced food & drink is available as well.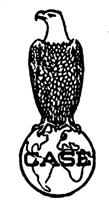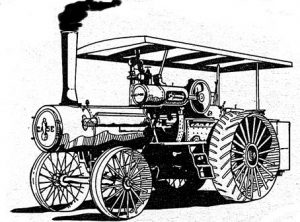 Farmer's Market ~ FleaMarket ~ Farm Toy Show
~Vintage Motorcycle Show~
American Legion Park – Oak Creek, Wisconsin
6 miles South of Milwaukee. From I-94, exit Ryan Road (Hwy 100)
Go East 2 miles to Shepard Ave, Then North to American Legion Park
For more information, call 414-768-8580
For Toy Show info: 414-771-7533
For Flea Market info: 414-517-5553
Schedule Of Events
Music by Keith's Klassics – 11 am til 3pm Saturday – Pavilion
Vintage Motorcycles – Both days – Pavilion
Kids Pedal Tractor Pull – 1 pm Saturday – Grandstand
Kids Straw Pile Scramble – 3 pm both days – At Threshing
Garden Tractor Pulls – 10am Sunday – Near tractor area
Parade – 2pm both days – Grandstand
Threshing – Approximately once an hour
Sawmill – Regularly running at West side of Grounds
Barrel Train for kids – Purchase ticket at Registration
Other attractions such as the shingle mill, lumber planer, blacksmith, etc. will be taking place regularly throughout the show.
Also… In the Main Building
– Farm Toy show
– Food & Drink